Sales taxes are an important topic for business of all shapes and sizes. It's also a topic that can quickly become very overwhelming. There are frequent changes, specifics can vary by state, and they can even change just when you think you've got it all down.  2019 was no different. There were many changes (see below). It's still early in the year though, and this FREE webinar from our partners at Avalara can put you on the right path. Scott Peterson, Vice President of U.S. Tax Policy and Government Relations covers all the new tax rules for 2020. The webinar itself is here.
Avalara's tools and resources are game changers. They will ensure you are compliant with all the required sales taxes in your region, which is why Stone Edge chooses to partner with them. Avalara automates and simplifies governmental compliance processes, including tax determination, exemption certificate management, and tax return preparation, filing, and remittance within Stone Edge Technologies.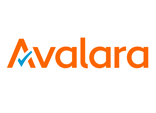 On-demand webinar: 2020 sales tax changes
What you need to know about new tax rules in the new year
2019 brought dramatic changes in sales and use tax rules: 43 states adopted economic nexus laws, requiring out-of-state sellers to collect sales tax, and 36 of those states also enforced marketplace facilitator laws. Businesses of all sizes have had to scramble to keep up with changing tax liabilities, and it's not expected to slow down in 2020. 
Don't let your knowledge of sales tax law get outdated. Listen to our on-demand sales tax changes webinar to arm yourself with knowledge on what to expect in 2020. We review the biggest sales tax changes that went into effect in 2019 and reveal what's in store for 2020 that could impact the way you manage sales tax. 
Scott Peterson, our VP of U.S. Tax Policy, sheds light on:
The current state of sales and use tax in the U.S. 

Which states have enacted economic nexus, and what's expected to change in 2020 

A look at cross-border ecommerce and what international sellers must know about sales tax
For anyone that deals with sales and use tax, this is the most important webinar you'll attend this year. Register today to watch 2020 sales tax changes on demand.