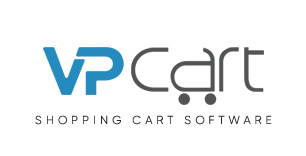 VP Cart
VPCART is all-in-one hosted ecommerce solution – suitable for the business owner who wants to get up and running with minimum fuss.
About VP Cart
VPCART is an all-in-one hosted eCommerce solution that can be easily customized to fit in properly into your industry especially for business owners with little or no technical experience. It comes with built-in tools that help you market your brand and retain more repeat business. Manage your orders, shipping, and payments anywhere you go with our informative dashboard and gain on-time insights and knowledge you need for business growth.
Features & Benefits
Dedicated 24×7 Support team
VPCART supports SEO best practices like customizable H1, title, and meta tags which can help potential customers find your store using search engines.
Brand and customize your online store, vpcart template comes with its own intuitive settings.
Offer different variations of your products, such as multiple sizes, colors, materials, and more.
An actionable dashboard of your sales, orders, and traffic helps you make the right choices for your business.
Contact Information
Website:
Phone:
+61 3 9686 4495
+61 3 9016 4497
Email:
info@vpcart.com