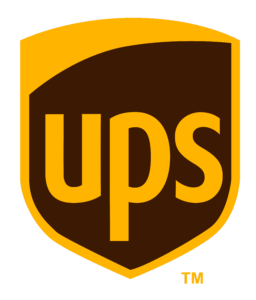 UPS
Complete Your Shipping Tasks Faster W/ A UPS Account. Create Shipments & Labels. Reroute Packages. Reschedule Deliveries. Global Network. Reliable Delivery. Returns Pickups. Home Deliveries. Text Alerts. Delivery To Door. 24/7/365 Assistance.
About UPS
Business shipping services to save you time and money
When you have a small business, you want more of both. But that's not easy to do when you're trying to be the expert on shipping, e-commerce, returns, and billing. That's where UPS business shipping services comes in.
Our small-business shipping services come from the experience of the world's largest shipping company. So you can relax and rely on us to simplify your shipping, offer easier e-commerce, turn returns into revenue, and make your billing better. Whatever your needs, we've got shipping options to help. So you can focus on your small business.
Features & Benefits
Simplify Shipping
Maximize Visibility
Streamline E-Commerce
Expand Pickups
Consolidate Billing
Redefine Returns
Screenshots