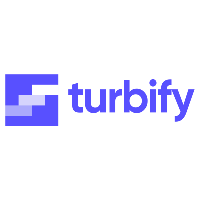 Turbify
Turbify will help take your business to the next level by offering services such as twenty-four-hour support, tools, and apps that will assist you in building your website, e-commerce, or advertisements.
About Turbify
When starting a small business, it is vital to have the tools in order to succeed from the start. Whether you are setting up web pages, domains, marketing strategies, or emails for your unique company, Turbify has these tools to help you prepare. It lets entrepreneurs lay out their creative ideas online and expand their company. You can easily set up your website by choosing one of the three options. These plans include twenty-four-hour support, a free domain, built-in SEO, unlimited site pages, and more. By promoting your brand through Turbify, you can create a professional and high-quality business plan.
Features & Benefits
Websites: Customize and publish your site in just a few minutes by choosing from over 150 themes and using the website building tool.

Ecommerce: Turbify can help expand your company by offering inventory management, shipping integration, credit card processing, live insights and apps. 

Domains: Choose your website's domain from a large variety with hard to beat prices

Web Hosting: Turbify has its own hosting system, which comes with site building tools.

Local: Get your business discovered by local customers.

Business Mail: Use your domain name as your business email for a professional look. 
Screenshots