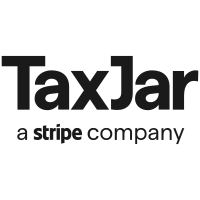 TaxJar
TaxJar makes sales tax filing easier for online sellers and merchants. See local jurisdictional tax reports, get payment reminders, and more!
About TaxJar
Painless sales tax calculations for Stone Edge Order Manager.
Get accurate sales tax calculations right from within Stone Edge.  A simple, seamless integration with TaxJar's SmartCalc API allows you to calculate taxes automatically when entering phone and mail order orders, or when recalculating taxes on exiting orders.
Not all products are taxed equally and TaxJar provides product-level tax rules for a subset of product categories. These categories are to be used for products that are either exempt from sales tax in some jurisdictions or are taxed at reduced rates.  Stone Edge allows you to download a list of existing known product tax categories with special tax status and easily assign your products to those tax categories.
Features and Benefits
TaxJar AutoFile automatically submits your returns to the states where you're registered to ensure you never miss a due date.
TaxJar SmartCalcs instantly provides you with accurate sales tax rates at checkout.
With TaxJar Address Validation, you can rely on "rooftop-level" calculations so the exact address corresponds to the right rate.
Our calculations are more than 99% accurate, and we offer an accuracy guarantee for all SmartCalcs users.
Screenshots