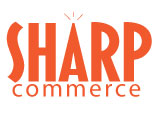 Sharp Commerce
Ecommerce consulting agency with a track record of helping SMB's achieve growth and increased market-share. Get expert help from someone who's done it before, the most efficient way to grow and
dominate your online niche.
• Stone Edge, Magento, Shopify Experts
• Guidance/Coaching
• Guaranteed Sales Improvement
• Improved Workflows
About Sharp Commerce
I founded Sharp Commerce to help e-commerce businesses experience the same success that I had.
You might ask then…why aren't you retired on a yacht somewhere if you're so successful? I'm glad you
asked.
About a decade ago I was an online retailer making 50k/month in net profit on top of a decent salary.
Like all entrepreneurs I had my trials and setbacks that led to my eventual success. I made the strategic
decision to buy my silent partner out and scale my business even further without impediments.
In a bold business move he orchestrated a surprise hostile takeover of the company I built
preemptively. After legal battles, we ended up losing everything fighting to keep the business we built.
Instead of going back into e-commerce as a seller, I founded Sharp Commerce.
My first clients were friends that had seen me grow my company and wanted help growing theirs. From
there we received referral work and built a boutique ecommerce consulting agency that optimizes and
launches e-commerce businesses nationally as you see it today.
So Why Sharp Commerce?
One big thing that sets us apart from other consulting agencies is that we have been there and done
that. I mean all of it. I've been featured in Entrepreneur Magazine, Facebook for Business, Inspired
Insider and more. We're also huge Stone Edge fans and know how to make it "work for you".
I've been in your shoes from shipping, bookkeeping, catalog management, content, and eventually to
CEO. I can relate and identify with your challenges and we can solve them…together.
Features and Benefits
Why choose us to help you take your e-commerce business to the next level?
We don't have a big fancy office, so you don't have to pay for it.
You're working directly with professionals that can get you results.
We use a project management system to track initiatives and keep a clearly defined game plan for you and our team to work from.
We've done this before and know e-commerce We're fun to work with and love what we do.
E-commerce is more competitive than ever, who's in your corner?
Screenshots