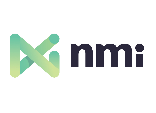 NMI
NMI offers white label payment gateway solutions for ISOs, ISVs & Payment Facilitators to accept all payments.
About NMI
We are more than just a white label payment gateway
Leverage our unified commerce enablement platform to drive new value, extend your brand, create new revenue streams and achieve disruptive results. Whether your business needs a white label payment gateway solution that caters to ecommerce, mobile, retail and unattended, or just one of them, our platform can help.
Our flexible processor connections, wide range of devices, third-party integrations, APIs and SDKs enable you to offer payment solutions as unique as your business all on a single gateway platform.
We also provide EMV Kernel software, the nucleus of chip card transactions, to the world's leading manufacturers of EMV payment devices.
Features & Benefits
$68 Billion Payments volume
Screenshots