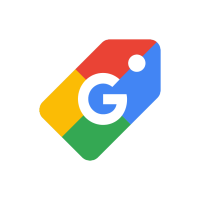 Google Shopping
Google Shopping is a service that can help you get shopping done quickly and effortlessly. Using Google Shopping will benefit you from shopping from your favorite stores, such as Target or Best Buy while sitting in the comfort of your home. The service is conveniently offered through an Apple and Android App or online on your desktop.
About Google Shopping
With Google Shopping, you can acquire new customers and create a stronger connection with the ones you already have. We'll help you reach the hundreds of millions of people shopping each day across our properties, including Search, YouTube, Google Assistant, and Maps—and at every stage of the shopping journey.
The Stone Edge Order Manager directly supports Google Shopping sellers with turnkey integration. The integration connects securely to Googles Shopping APIs and offers a real-time data sync between your store and the Order Manager.
Import Orders
As orders are placed through Google Shopping, they will become available to be imported into Stone Edge. You click a button to start the import or have your orders automatically imported with the "Auto Import" feature that is built-in to Stone Edge.
Synchronize Quantity on Hand in Real-time!
Sync with Google Shopping and instantaneously update the quantity on hand as your stock levels change in Stone Edge. Whether you are importing orders from another store, placing telephone orders, making inventory adjustments, or receiving products from a PO, all of these changes can be synchronized with Google Shopping to ensure you're not overselling.
Update Order Status Automatically
Stone Edge will automatically acknowledge orders, cancel orders, and add tracking numbers to Google Express as you process and ship your orders in Stone Edge.
Features & Benefits
Upload products
Manage inventory
Manage orders and returns
Manage Merchant Center accounts
Link your inventory to Google Ads
Screenshots