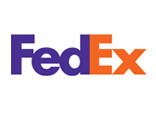 FedEx
Explore ways to become more efficient, see printing offers and solutions, or get insights and inspiration for your small business.
About FedEx
Pack Smarter for Your Business
Make your business shipping more efficient with these helpful solutions and find the answers to common packaging questions.
Confidently Pack It Yourself
Learn the basics about packing items yourself, specialty packaging for items like golf clubs or tablets, and lots of other topics.
Package Testing
Our state-of-the-art lab is ready to help with engineering guidance and performance tests. Check out our services and expertise.
Features & Benefits
Trade
Transportation
Technology and Innovation
Energy Security
Screenshots