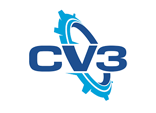 CV3
CV3 is the leading full service cloud platform for high volume digital commerce. CV3 merchants benefit from robust software combined with a dedicated account manager, digital marketing experts, ecommerce designers and full-stack developers.
CV3
Responsive Ready Template Designs
CV3 has a selection of Responsive ready templates – giving your site the best user experience on tablets, phones and all screen sizes. Our Full Service package we can also develop custom responsive templates for your brand
CV3 Express
CV3 Express is a budget friendly way to get a storefront up and running quickly and easily. With CV3 Express, we start with our standard template layouts and customize the colors, images and functionality to suit your needs and match your brand. This is a time save because you do not have to go through the design phase with the design team. Our standard templates are packed full of features that most online retailers are looking for today and utilize the latest trends in e-commerce design that your customers are accustomed to. The standard templates are available in Responsive versions so your site is mobile friendly!
CV3 Full Service
The full service option is similar to Cv3 Express except with this option we take your through the design process with our Design team to develop a unique, fully custom site design to showcase your brand and products in anyway you can imagine. This is suitable for anyone looking for a custom design or has very specific requirements that are not available in our standard templates.
Features & Benefits
CV3 Product Image Optimizer (PIO)
Ensures that all product image variants are created, properly sized & optimized for site speed
Hosts all live storage images on Amazon's S3 CDN
See Full Documentation Here
Screenshots