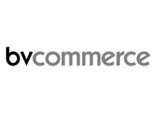 BV Commerce
BV Commerce has been adapted to the specific e-commerce needs of a wide range of industries. It's packed with features out-of-the-box to accommodate most merchants. For those times when a stock store just won't cut it, the developer-friendly ASP.NET architecture means that modifying BV is pain-free.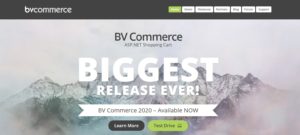 About BV Commerce
With ShopSite's feature-rich store building software, merchants have the tools to easily build SEO friendly, mobile ready websites with marketing features such as customer product reviews, up-sell and cross-sell products, as well as coupons and gift certificates.
Engage your customers on social media with a Facebook store, products highlighted in your WordPress blog, and encourage customers to share your products on Facebook, Twitter, Google+ and Pinterest. Then allow your customers to pay for their order using their preferred payment method, from various credit card types, to PayPal and Amazon payments.
Features & Benefits
Design
Manage
SEO
Market
Convert
Fulfillment
Screenshots