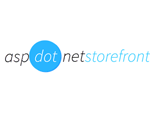 AspDotNetStorefront
Over 10000 users make AspDotNetStorefront is the World's most popular ASP.NET eCommerce Shopping Cart Software with option for full source code.
About AspDotNetStorefront
Vortx, Inc makes, provides, protects, hosts and improves multiple eCommerce platforms.
Largely, these platforms are industry-centric, and serve communities of businesses where there is a compelling need to have an online presence, and very often to do more than 'just sell' online.
For example, college bookstores need to be online, and these online stores need to do (as we often say) "more things than Shopify could manage". College bookstores need to allow students to look up their college courses, identify accurate text books (right down to the lecturer's preferred version) and then rent or sell the books. College bookstores need buy-back systems, and some neat general merchandising capabilities for the college sports teams.
For example, music stores are very often affiliated with the K12 schools. Music teachers prefer their local music store to understand the quality and size of musical instruments needed for novices, intermediate and expert players, and the teachers like to know equipment can be rented and traded in as the young musician matures. Online music stores need to rent; rent-to-own; repair and clean their rented/sold instruments … and allow aspiring musicians to also buy accessories online, pick-up from their school etc.
And a final 'for example' – many not-for-profit orginazations need to sell branded promotional items (often books and recorded material) but also want to make it extremely likely that their shoppers will add a voluntary donation to their shopping.
This is what Vortx does – we use our industry expertise to design, build, host and maintain Software-as-a-Service eCommerce platforms wherever a large group of organizations need the same "more-than-Shopify" eCommerce experience.
Features & Benefits
Effortless Updates

No more expensive upgrades

No more developer costs
 No more lengthy disruptions
Your storefront improved while you sleep
 New features ahead of public release

Customized Storefronts

NEW Full builds released on a schedule

NEW Full use of Push Button technology
NEW Upgrade packs – making it easy
NEW Service packs – for emergency issues
NEW Roadmap revealed
Screenshots