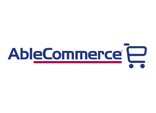 AbleCommerce
Customizable eCommerce software with CMS.
Have you outgrown your SaaS solution? Do you have custom requirements? We can help.
An eCommerce platform that's feature-rich, easy-to-use, and free for startups.
Available as a hosted solution (Saas) or for installation in your own hosting environment.
About AbleCommerce
eCommerce pioneers since 1994
AbleCommerce is a complete and secure shopping cart software application for any business selling goods or services through a website and that wants to accept orders online. Established in 1994, our eCommerce platform has undergone many changes over the years, and this year is no exception! Our longest and most intense development cycle ever has finally come to an end with the release of a fully PA-DSS 3.2 certified shopping and CMS system – the only one written in Microsoft ASP.net. All the same great features are included in every version, plus our new website design layout and page designer that uses drag-n-drop customizable widgets, HTML snippets, and more! Change colors, fonts, styles with ease or create page overrides at any level.
Features & Benefits
Order Management
Catalog Management
Product Features
User Management
Content Management System
Website Design
Shipping Solutions
Screenshots