Printing Integrated UPS OnLine Tools Version 5

Integrated USPS shipping labels can be printed via ShipRush for USPS or Endicia DAZzle, however, that is not covered in this topic. Refer to Using Endicia DAZzle or Printing Integrated ShipRush for FedEx, UPS or USPS Shipping Labels.
Best Practices
Be sure accurate weights and product dimensions are specified in all product inventory records to obtain the best shipping rates.
Define a variety of "boxes" as inventory records so the program can suggest the most advantageous package for orders containing multiple items.  
Prerequisites
Complete the  "UPS OnLine Tools Setup Wizard" a, found in the Shipping section of the Store Setup Wizard

Also define shipping methods through the Store Setup Wizard and assign a shipping method to each order

For batch label printing, ensure accurate weights are entered on product inventory records because a scale cannot be used when batch printing labels
Printing Shipping Labels One at a Time
Shipping labels can be printed at several locations in the Stone Edge Order Manager.
at the Orders screen via the [Print Now] option provided by the [Print] button or [Approve] dialog; see Figure 1 and Figure 2, respectively; check the box labeled Shipping Label

by clicking the [Print Shipping Label] button on the Shipping & Tracking tab of the Orders  screen

at the Enter Orders Manually screen via the [Print Now] option provided by the [Save] dialog

check the box labeled Shipping Label

the label will be sent directly to the printer, the program will not display the ShipRush user interface and the user will not be able to alter shipping information

see Figure 2

at the Pack & Ship screen via the [Print Label] button; refer to Figure 5

the label will be sent directly to the printer, the program will not display the ShipRush user interface and the user will not be able to alter shipping information, unless the order is being sent to an international address, which requires additional information before a shipping label can be printed

at the Quick Ship screen via the [Print *Carrier* Label] button; refer to Figure 6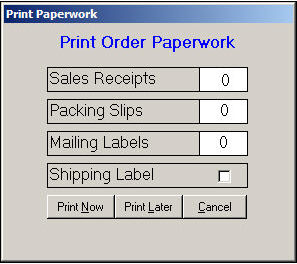 Figure 1: Print Paperwork screen (Print button)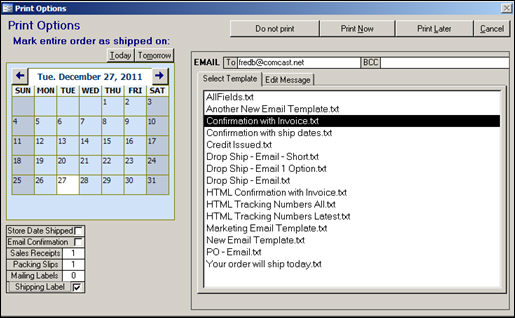 Figure 2: Print Options screen (Approve button)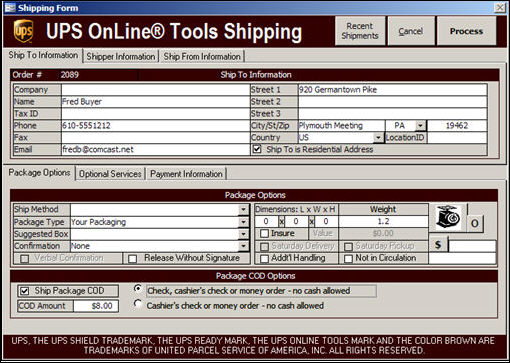 Figure 3: UPS OnLine Tools User Interface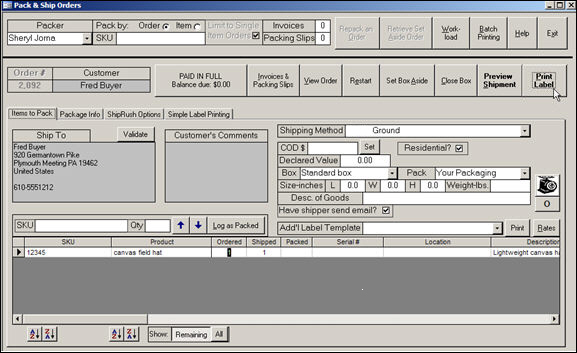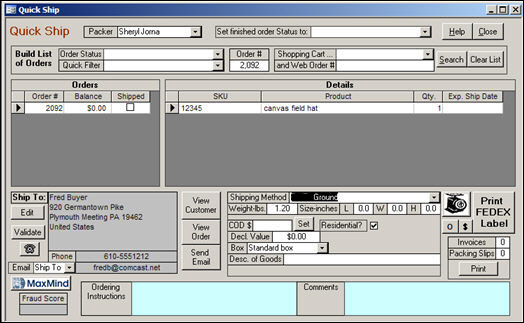 Batch Printing Shipping Labels
Shipping labels can be added to the batch print queue at four locations in the Stone Edge Order Manager:
during the Order Import process, if the order is automatically approved by the program, system parameter PrintShippingLabels  is set to TRUE and the appropriate shipping system parameter is set to either OrderManager or ShipRush, the shipping label will be added to the batch print queue

at the Orders screen via the [Print Later] option provided by the [Print] or [Approve] button dialogs

at the Enter Orders Manually screen via the [Print Later] option provided by the [Save] dialog

at the Multi-Order Processor screen (for the selected orders) by checking the Shipping Label box on the Setup & Process tab before clicking the [Process Orders] button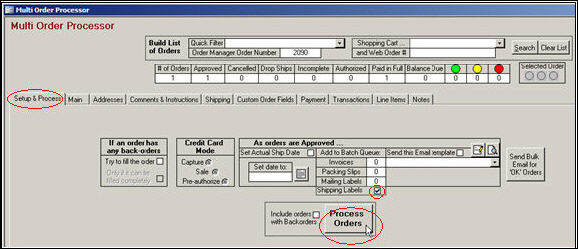 Figure 7: Multi-Order Processor
Additional Information
Updated: 1/6/11
Revised: 11/03/14