Add New Product Screen
In this Topic: ShowHide
Overview
The Add New Product screen synonymous with the Microsoft Access Form Object or user interface. is called by the [Add New SKU the abbreviation for Stock Keeping Unit; a unique identifier used to track product inventory] button on the Add Line Item individual items listed on an order screen, which in turn is called by the [Add Line Item] button of the Orders screen. It provides a shortcut for adding a brand new SKU to the store's inventory without having to close the screen that is currently open and then open the Inventory screen.  
Description of the Add New Product Screen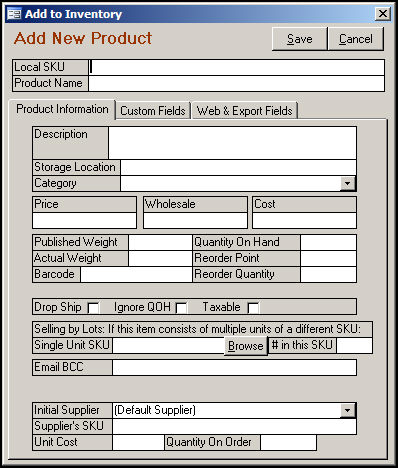 Figure 1: Add New Product screen (Add to Inventory)
Enter the Stock Keeping Unit (SKU) that will be used by your business to identify the product in the Local SKU field.

Enter the name of the product in the Product Name field.

For information about completing the fields on the Product Information tab, refer to the Knowledge Base article of the same name.

The Custom Fields tab will only contain fields if the user has defined custom inventory (product) fields. Refer to Configuring Custom Fields for more information about setting up custom inventory fields.

The fields on the Web & Export tab should be filled in according to their counterparts that can be found on the Product Information or Web Fields tabs of the Inventory screen.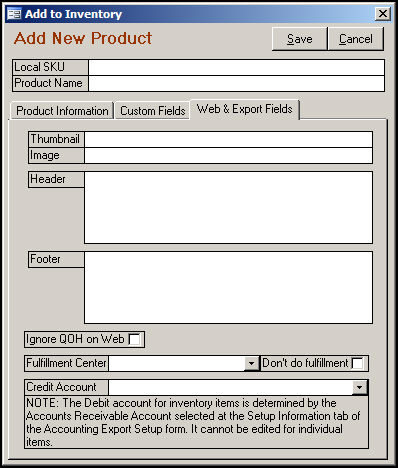 Figure 2: Add New Product Screen - Web & Export Fields tab
When finished adding data, click the [Save] button to create the new product record or click [Cancel] to abort the action. In either case, the user is returned to the Orders screen.
Created: 12/2/3/10