Import/Export Tab Screen Description
Overview
The Import/Export tab of the Maintenance Menu is the portal to the user interfaces for importing or exporting data for various purposes. To access this screen synonymous with the Microsoft Access Form Object or user interface., click the Maintenance Menu icon on the Main Menu and then click on the Import/Export tab.
Mouse over the image to access links to the related Knowledge Base page for each of the controls on this screen.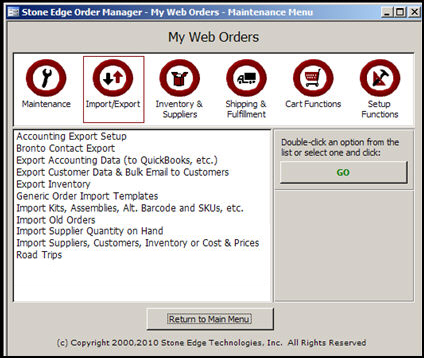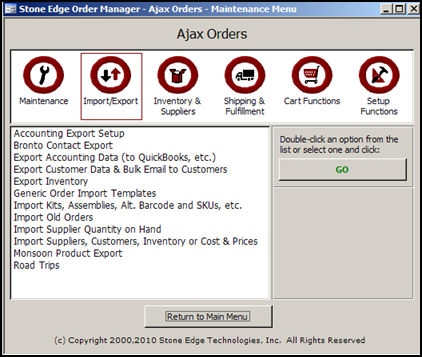 Figure 1: Import/Export tab of the Maintenance Menu  
Select to mouse "left-click" on an object, usually a row in a table, in the context of Order Manager documentation an activity from the list and click the [GO] button to be taken to the appropriate screen or to perform an action.
Created: 1/25/11
Modified: 4/12/11
Go to Top