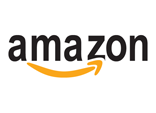 Amazon sellers can enjoy a rich two-way integration between SEOM and Amazon Seller Central.  The integration supports both Fulfillment by Amazon (FBA), Fulfilled by Merchant (FBM), and Seller Fulfilled Prime (SFP) orders.  The integration is modular allowing Amazon sellers to pick and choose which services they need to correspond to which features of Amazon are used.
Fulfilled by Merchant (FBM) and Seller Fulfilled Prime (SFP)
FBM and SFP orders can be imported together or in separate data feeds.  Many SEOM users prefer to have them imported separately for reporting purposes and ease of prioritizing Prime orders over non-Prime orders.   In addition to order imports, we also support status updates and real-time quantity on hand synchronization.
Fulfilled by Merchant Order Import
Seller Fulfilled Prime Order Import
Real-time Quantity on Hand Sync – Any changes to your local stock levels will be posted to Amazon Seller Central as they changes happen.
Real-time Status Updates – Stone Edge will publish updates (Order Acknowledgments, Order Cancellations, Shipment Notifications) to Amazon as they happen.
Fulfillment by Amazon (FBA)
FBA orders have already been processed and fulfilled by Amazon, so they need to be handled differently within Stone Edge Order Manager.  FBA orders are imported as having already been shipped and processed, but still show up on reports and in your accounting export.  FBA orders import from a different "shopping cart" in Stone Edge which allows you to generate reports on FBA and FBM sales independently of each other.
Product Listings and Automatic Price Syncing
Coming Soon!
Stone Edge Order Manager offers products listing, unique pricing for Amazon, and real-time price syncing with Amazon Seller Central.
Assign a unique price level to Amazon
Sync price changes automatically to Amazon
List and Delist products with the click of a button
For more information about using the Amazon Integration, please contact Stone Edge Sales.
What is The Stone Edge Order Manager?
The Stone Edge Order Manager is an ecommerce order management system designed with Amazon sellers in mind.  Our robust solutions make it a breeze for Amazon sellers to handle crucial tasks such as:
Amazon Order Management:
Distinguish between FBA, FBM and Seller Fulfilled Prime orders and prioritize order processing for your Amazon orders.
Amazon Inventory Management:
Synchronize inventory with Amazon Seller Central in real time!
Amazon Shipping:
Streamline your picking, packing and shipping to fulfill Amazon orders quickly and accurately.
Amazon Supply Chain Management:
Manage inventory, create purchase orders, communicate with suppliers, and automate drop shipping with one, easy to use tool.