Setup Functions Tab
Overview
The Setup Functions tab of the Maintenance Menu provides the portal to many of the functions that one performs when initially setting up the Order Manager. Some of the functions, such as the Security Options or Approval Rules may need to be revisited from time to time as personnel or business requirements change, while other functions may never need to be touched again.
Mouse over the image to access links to the related Knowledge Base page for each of the controls on this screen synonymous with the Microsoft Access Form Object or user interface..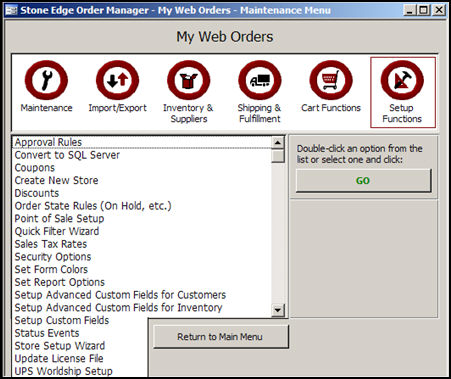 Figure 1: Setup Functions tab of the Maintenance Menu
Select to mouse "left-click" on an object, usually a row in a table, in the context of Order Manager documentation an activity from the list and click the [GO] button to be taken to the appropriate screen or to perform an action.

If you are upgrading from a version of Order Manager that pre-dates Version 3.001, there will be an additional activity on this tab called Assign Shopping Carts to Orders.
Created: 1/25/11
Modified: 7/13/11
Go to Top