POS Order Recall
Use the Recall an Order button to recall orders placed on hold temporarily using the Hold Order button and special orders such as layaways, orders placed on hold indefinitely, or quotes.
Click Recall Order or press F4 on the keyboard. The Recall Order dialog box opens: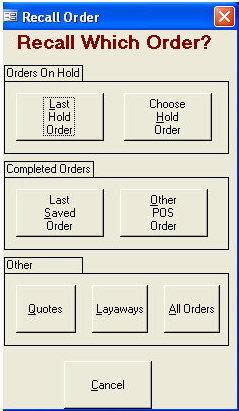 Select to mouse "left-click" on an object, usually a row in a table, in the context of Order Manager documentation the type of order you wish to recall. The Review Orders dialog box opens: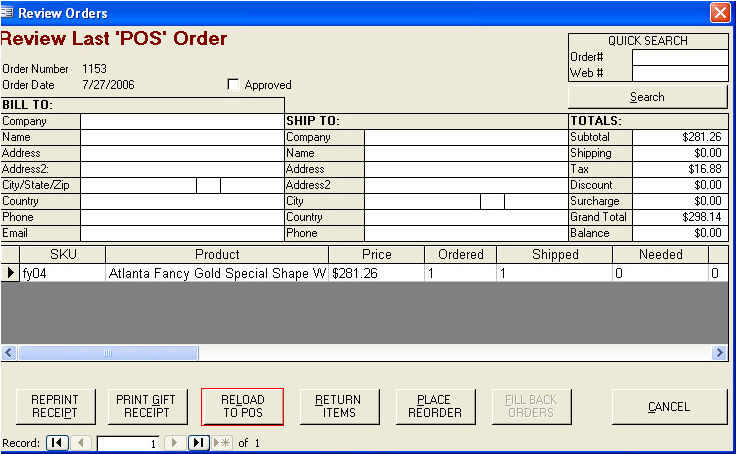 Navigate to the appropriate order record using the navigation buttons in the lower left hand corner of the screen synonymous with the Microsoft Access Form Object or user interface. or enter the order number in the Quick Search box in the upper right hand corner of the screen and press Enter on the keyboard.

Select Reload to POS abbreviation for Point of Sale. The cash register interface for use with walk-in business at "brick and mortar" stores. Used with barcode scanners and cash drawers. Sales made on the POS screen draw from the same inventory as orders imported from online stores..
Created: 1/20/12
Go to Top