POS In-Store Return of an Online Order
Click Recall Order or press F4 on the keyboard.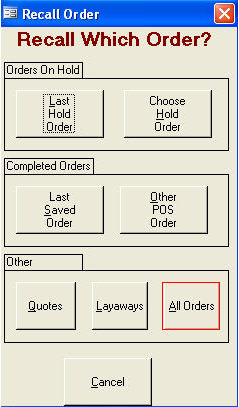 Select to mouse "left-click" on an object, usually a row in a table, in the context of Order Manager documentation All Orders under Other. The Review Orders dialog box opens.

Enter the web order number in the Quick Search box in the upper right hand corner of the screen synonymous with the Microsoft Access Form Object or user interface. and press Enter on the keyboard.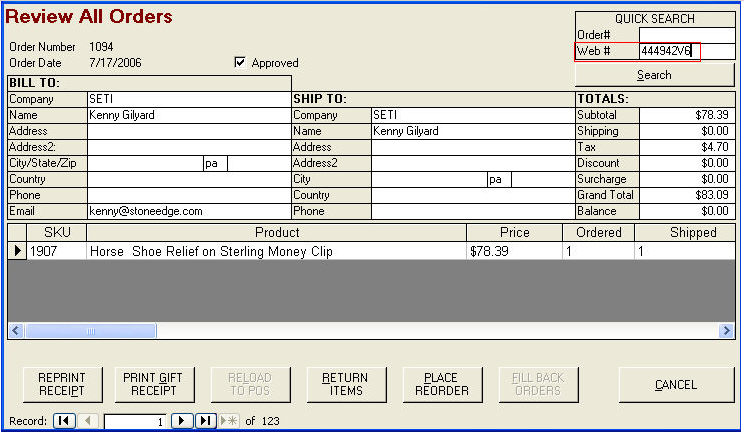 The program displays the order in the Review All Orders screen: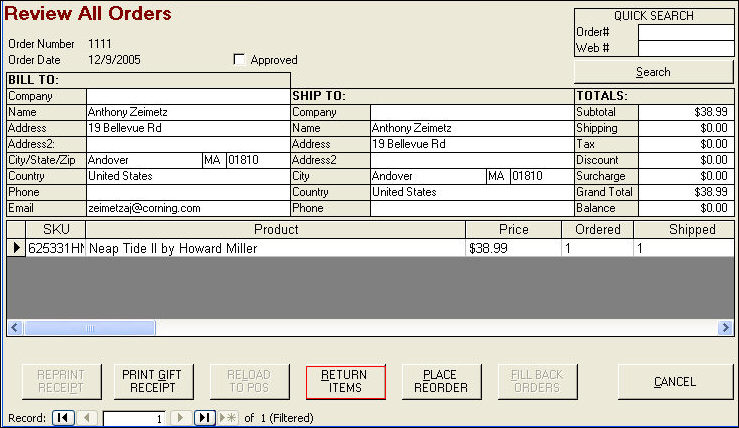 Select Return Items.

Click in the Return checkbox for the items that the customer is returning or click Select All.
Optional: Adjust the number of items the customer is returning and the number of items to add back to inventory.

Select the way in which you wish to refund the customer in the How to Issue Credit for Return box.

Click the Process button.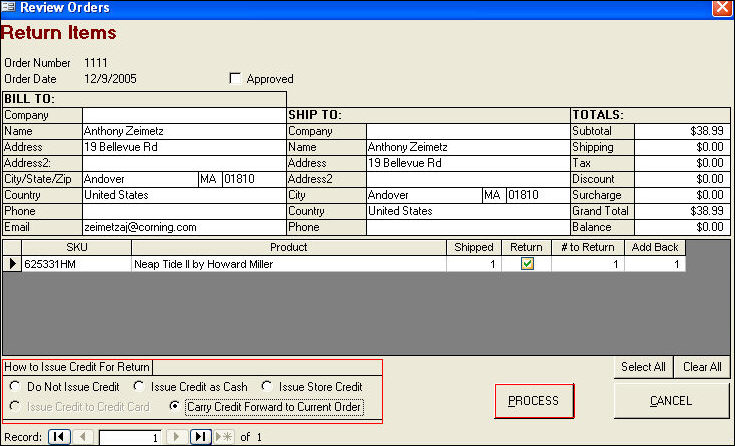 Created: 1/20/12
Go to Top